Are you reading any non-programming related books, if so what, and what did you think of them?
I've been listening to Civilized to Death: The Price of Progress while going for my walks up the mountain (surprising how loud an iPhone actually is!) and I've really enjoyed it!
I think much of what the author says and covers will resonate with a lot of people (and from what I know of most of you here, with many of you too!). I've heard people say it will make you question everything - and I think that's good - questioning minds are healthy minds imo.
Here are some of their featured reviews (I hadn't actually seen these before deciding to read it - one of the bio-hacking authors mentioned it in a video blog and I remembered I had been meaning to read it).
"Incredible . . . timely . . . clarifying." – Jack Dorsey, cofounder and CEO of Twitter

"Engaging, extensively documented, well-organized, and thought provoking." –Booklist

"Entertaining and provocative." – Publishers Weekly

"Often zingy and colorful . . . Civilized to Death is unquestionably well-timed . . . Ryan is right to highlight the aspects of modern life that have gone off the rails." –Undark

"[A] prescient book about the nature of progress . . . Civilized to Death will make you see our so-called progress in a whole new light." –Book Riot

"This book takes on 'progress' as a guiding ethos–and does so with gusto." – The Stranger

"It is increasingly clear to many of us that the way we have been living is no longer sustainable, at least as long as we want the earth to outlive us. . . . Civilized to Death is an important guide in this conversation." –Psychology Today

"A fascinating read." –Seattle Times

"Christopher Ryan is one of the most interesting and provocative thinkers of our time. Everyone should read him–you might well disagree but you'll definitely think differently." –Johann Hari, New York Times-bestselling author of Lost Connections

"Every great once in a while, a book comes along that makes you rethink everything you thought you knew. Civilized to Death is without question one of them." –Jesse Bering, PhD, author of The Belief Instinct
If any of you read it I'd be curious to hear what you thought of it!
Corresponding tweet for this thread:
Share link for this tweet.
I'm currently reading Anna Karenina by Lev Tolstoy for my book club. It's not really my cup of tea, but I have only read about 5% of it as of yet.
Are you reading it in Russian… or a translated version? Let us know what you think of it when you've finished it

I don't know Russian, so just the English translation.
Five Dysfunctions of a Team.
I'll express my thoughts later.
Due to the nature of the English language, this book is much shorter in English translation.
The text, the author's style in this book is very beautiful. When I read it, I liked it as a description of the life of the 19th century in Russia. Now in Russia there is nostalgia for these times.
As I found out about "prime reading" recently, I started reading some random books again.
I started with The Hole (link to English version, though I read the German) and really liked how the author wrote.
So I continued with the "Icemoon" collection (which I can't find an English link) which contained 4 of 5 books.
I finished that yesterday, and I'm currently considering to buy the paperbacks of all those books over the next weeks.
Definitely I'll buy the Proxima trilogy before Christmas, as that's not available in prime reading (and I'm currently not sure if "kindl unlimited" would be worth it, as I still prefer real books)
My most vivid impression of reading non-technical literature was the novel by Boris Pasternak "Doctor Zhivago". The plot does not really matter in it. The most interesting thing is the Russian language - the book is written in an interesting style - poetic prose. This text is indescribably beautiful. If anyone, ever wants to understand what the Russian language is, one should read the novel by Boris Pasternak "Doctor Zhivago".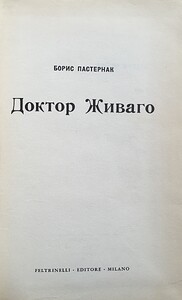 Reading "The Three Body Problem" trilogy, just finished the first book. Pretty different than the SciFi I'm used to read, but I learned to like the author's style.
I read "The Three Body Problem" as part of my book club last year. The book club consists of me (comp.science.) and four physics majors. One of them had this comment about the title: "It's really a four body problem, isn't it?"

Spoilers

It's a planet with three suns. Therefore four bodies.
Recently reading It Doesn't Have to Be Crazy at Work by basecamp a founder.
It makes me think the proper way to work and how should I work for the next company.
I may read one of Jim Loehr's two books next, The Power of Full Engagement or The Only Way to Win. But that depends on the time.

This book (Jason Fried's book) has helped me restructure my daily routine and has had a beneficial effect on my life.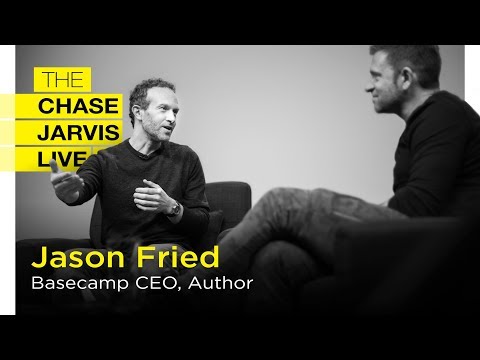 Google books preview


Yes. Especially, if you a business owner I definitely recommended it.
Rich Dad Poor Dad
Book by Robert Kiyosaki and Sharon Lechter
That Will Never Work: The Birth of Netflix and the Amazing Life of an Idea
Book by Marc Randolph
The Embedded Entrepreneur: How to Build an Audience-Driven Business
Book by Arvid Kahl