Yes i also have a hobby to sew my cloths during my free time with my new best embroidery machine for custom designs that i bought from an online website last year after getting recommendation from one of my friend
Thats a nice hobby too


Do you have any pictures?
I'm not too good at sewing, but a while ago I made this kite for my daughter: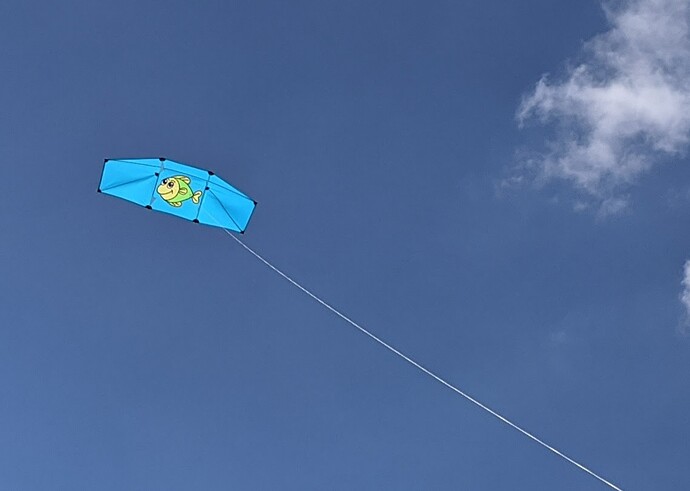 I sometimes practice playing Bandura (Ukrainian music instrument)
Can relate to the desire of fixing stuff

Got my current main machine as a student (old EliteBook 2570p) for ~100$ and fixed a touchpad for 5$. After 1.5 years accidentally broke the fan while cleaning, so also did a replacement.
Never used IFixit toolkits but have "xiaomi wiha 26 in 1", which might be similar. Often switch drives using that screwdriver.
Experimenting with making hackitoshes and trying different Linux distros might also be a hobby? (used to do this when had more time ¯\_(ツ)_/¯)
I'm surprised it hasn't been brought up yet, given how popular it has become: I'm bouldering.
Elaborate? What is? I'm curious as I've never heard the term before, lol.
I thought it was rock climbing? : /
It is yeah, it is a subset of rock climbing that focuses on doing short sequences of difficult moves on large boulders.
Interesting, what kind of moves does it focus on?
In rock climbing each movement has a degree of technical difficulty. There are a few different big classes of climbing that effects how climbs are graded: trad/traditional is long(ish) climbs where not falling to your death involves jamming tiny bits of metal in cracks and using them as an anchor point when you fall, sport where someone bolts anchor points into the rock and you clip into them as you go up and bouldering where the rocks aren't that high and you can just place a mat to fall on to. In trad the grading for a climb combines technical difficulties of individual moves from one holding point to another combined with difficulty of placing safety mechanisms/danger of death. In sport the grading mechanism combines the technical difficulty of the hardest single move from point to point with some measure of endurance required to get to the top. In bouldering because the climbs are very short it is extremely focused on how difficult each movement up the rock actually is with rarely any other factors entering into the equation. There are multiple grading mechanisms for each style and some favour different things, this is just a rough idea of how many of them shape up. It is less about particular styles or types of moves required but more about the difficulty of each single progression along the climbing route and sometimes the risk involved, where long climbs factor the difficulty of doing many fairly hard moves, short climbs such as bouldering are usually a small number of typically difficult movements. Difficult in this case because they require a combination of strength, balance and flexibility, particularly finger and core strength with generally a high power to weight ratio on the body in general. It has been about 15 years since it was something I was big into, so I guess some things might have changed but this is the essence of it.
This is a reasonable example of bouldering (I watched without sound so no idea if anything offensive may be there) Off the Wagon 8B+, Val Bavona - YouTube … 8b+ is pretty difficult grade.
I'm watching

a lot of movies

, TV series

and anime

from Asia

especially Japan

. Total watch time is terribly hard to estimate, but it's definitely much over 1 year.

Those are my top

tags from anime:
65% 	Comedy 	
38% 	Romance 	
37% 	Action 	
35% 	Fantasy

The first two tags for me are are same in movies and TV series and the third would be horror I guess.

Comedies are definitely a huge help when trying to chill after hearing a lot of bad news every day, but nothing is better than finishing of viewing the entire TV serie at morning

of course "by accident"


I like to cook and try new recipes regularly.
I've been learning to draw cartoons - on and off for about 10 years.

Nice! You'll have to share a few of your favourites

I started to learn (self-taught) playing the guitar a few weeks ago, still having much finger pain, but it is worth it.

Steamdeck here, it's awesome, highly recommended. I… may be doing more programming on it then gaming but it is the sole reason why I've actually been able to play games at all with a little one around now!