So Xcode 12 added native support for SVG files. From Apple's Xcode 12 release notes:
Asset Catalogs
New Features
Added support for Scalable Vector Graphic (SVG) image assets. These preserve their vector representation with deployment targets of macOS 10.15 or later, iOS 13 or later, and iPadOS 13 or later. (18389814)
Instead of having to handle @1x, @2x, and @3x as suggested in chapter 1 ("Creating Scenes with Sprites and Nodes"), which is also OK, theoretically it would be possible to have something like this: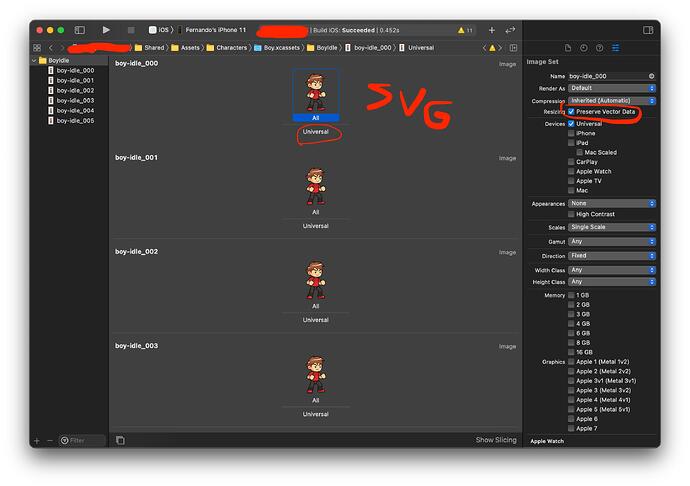 Those are SVG files set as "Universal" that automagically scale according to the device screen.
Is someone here familiar with this new approach?
I wonder if there may be performance issues…
Please let me know what you think, thanks!