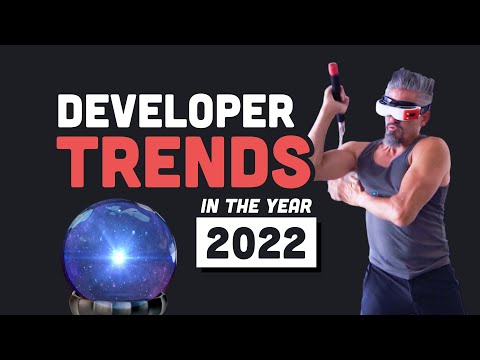 00:00 The Year 2022
00:38 Web3
03:28 Metaverse
05:05 AI
06:22 Databases
07:31 JavaScript
09:58 Other Trends to Know
WDYT - what will be big in 2022?
Corresponding tweet for this thread:
Share link for this tweet.
metaverse for sure.
Whether it will be another AR or not, Facebook will invest so much to that and there will be a hype for a whole year.
What will be big in 2022? Other than predictions for 2023, mainly people asking on assorted Q&A platforms (but especially Quora and others stupid enough to pay people to ask questions), what's the best whatever (language, mobile framework, whatever) to learn in 2022.
Too many things to keep up with

I think de-centralized is going to be big, if they can solve the central issue of an average user, which is understanding how the product works.
Mastodon forexample, i have hard time figuring out how the federated part of it works, or what does itt mean exactly? Isn't it something that goes against de-centralized concept when you have a whitelist of "approved" communities?