Wagtail CMS in Action teaches you how to create powerful, simple web applications using the Wagtail content management system. It's written by a real Wagtail expert. Author Kalob Taulien is a core member of the Wagtail development team and an acclaimed Wagtail tutor who has taught over 500,000 developers through his online courses. You'll get started quickly as you learn how to customize your Wagtail projects with Python and Django and build a fully-functioning e-commerce store.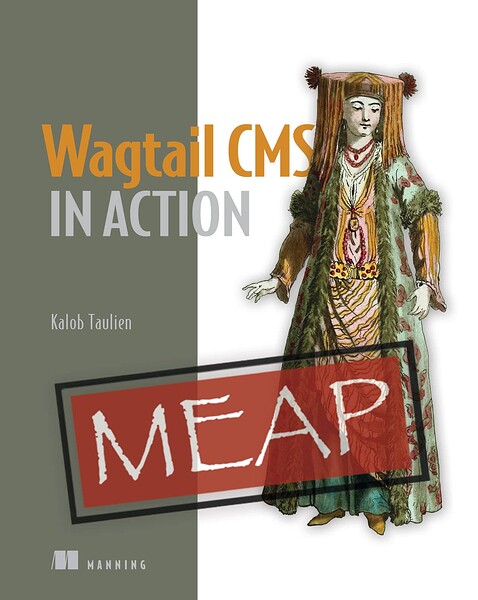 Kalob Taulien
Wagtail CMS in Action is a fun, friendly guide to building websites with Wagtail. In it, you'll learn the basics of Wagtail by creating your own simple blogging site and then quickly graduate to building a fully-functional e-commerce store!
You'll also discover important Wagtail insights such as how web requests work between Wagtail, Django, and Python and the clear responsibilities of Wagtail vs Django. Detailed explanations, images, and screenshots make it a breeze to start learning—even if you aren't an experienced programmer.
---
Don't forget you can get 35% off with your Devtalk discount! Just use the coupon code "devtalk.com" at checkout