A Hero's Journey
with VM (Vicky) Brasseur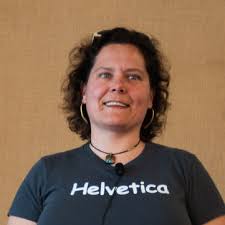 VM (Vicky) Brasseur, author of Forge Your Future with Open Source, discusses her journey to becoming a Pragmatic Bookshelf author. Find out how VM went from free/open source advocate and corporate strategist to pragmatic author, and you'll discover what it takes to write a book.
INTERVIEW
Listen to the complete audio interview here:
WIN!
We're giving away one of VMB's books to one lucky winner! Simply post a comment or a question in her AMA below, and the Devtalk bot will randomly pick a winner at a time of the author's choosing … then automatically update this thread with the results!
---
SHOW SUMMARY
For those who prefer to read rather than listen, the following are highlights from the interview.
VM (Vicky) Brasseur spent most of her twenty-plus years in the tech industry leading software development departments and teams, providing technical management and leadership consulting for small and medium businesses, and helping companies understand, use, release, and contribute to free and open source software in a way that's good for both their bottom line and for the community.
After discovering Project Gutenberg—a free eBook platform for public domain content—VM was hooked on the free/open source model as a way to share documentation, software, and knowledge.
Although VM had been writing articles and contributing to free/open source projects before becoming an author, making the leap from article writer to book author was intimidating—and not necessarily something she considered on her own. But thanks to her editor, Brian MacDonald, VM was convinced to write Forge Your Future with Open Source, the first and only book to detail how to contribute to free and open source software projects.
You can stream the episode here: https://pragprog.libsyn.com/ or subscribe to the RSS feed using the following link: Pragmatic Hero's Journey.
---
Now that you know her story, check out VMB's books below!
PragProg Books by VM (Vicky) Brasseur
Dont forget! You can get 35% off VMB's book with the coupon code devtalk.com!
Forge Your Future with Open Source
#book-forge-your-future-with-open-source
---
Connect with VM (Vicky) Brasseur
---
YOUR TURN!
We're now opening up the thread for your questions! Ask VMB anything! Please keep it clean and don't forget by participating you automatically enter the competition to win one of her ebooks!