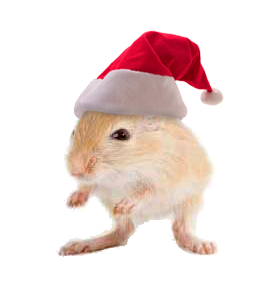 It's that time again!
The Holiday Gerbils are ready to start finely crafting your own personal ebooks at a fantastic discount.
Use coupon code turkeysale2020 to save 40% on all ebooks and audio books from pragprog.com.
The Pragmatic Studio is having a sale as well; For details, see the newsletter.
*There are a few exceptions; e.g., The Pragmatic Programmer: 20th Anniversary Edition ebook is not eligible as we do not publish it. Offer not valid where prohibited or restricted. Do not use near water. Side effects may include increased knowledge and skill, increased marketability, deep satisfaction, and an incurable curiosity.