Guide machine learning projects from design to production with the techniques in this unique project management guide. No ML skills required!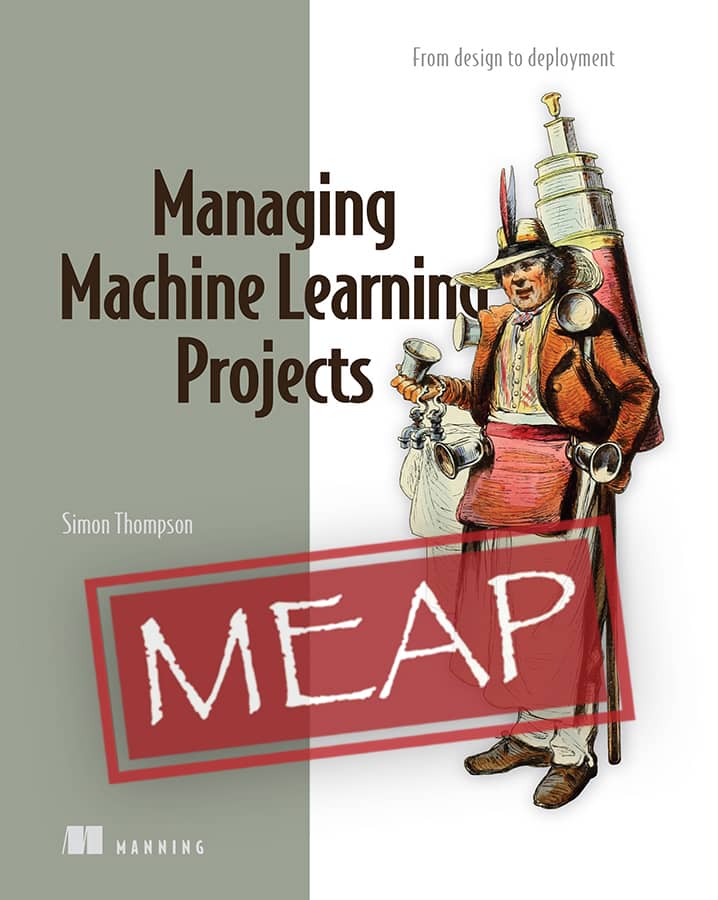 Simon Thompson
Managing Machine Learning Projects is a comprehensive guide to delivering successful machine learning projects from idea to production. The book is laid out as a series of fictionalized sprints that take you from pre-project requirements and proposal development all the way to deployment. You'll discover battle-tested techniques for ensuring you have the appropriate data infrastructure, coordinating ML experiments, and measuring model performance.
With this book as your guide, you'll know how to bring a project to a successful conclusion, and how to use your lessons learned for future projects.
---
Don't forget you can get 35% off with your Devtalk discount! Just use the coupon code "devtalk.com" at checkout