Use SQL to get the data you need in no time at all! Learn to read and write basic queries, troubleshoot common problems, and control your own business data in just 22 short lessons–no programming experience required!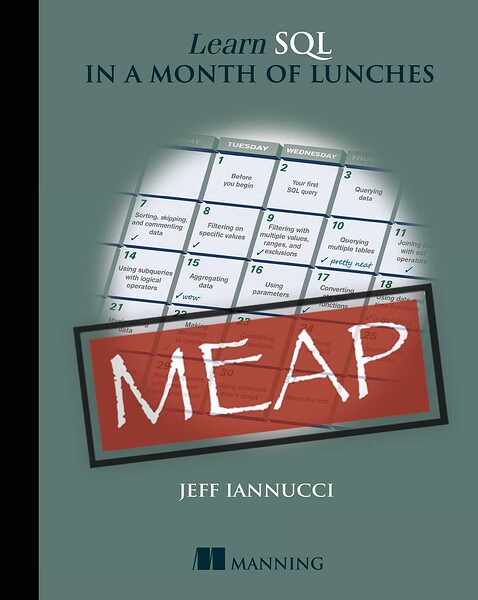 Jeff Iannucci
In Learn SQL in a Month of Lunches you'll learn how to use SQL to retrieve, filter, and analyze your data—and more. 22 short, friendly lessons introduce you to SQL using examples and exercises built around the tasks you'll do on the job. You'll start writing real SQL queries immediately.
And don't worry if you've never tried to use a programming language before. SQL reads a lot like English! You'll soon be up to speed with one of the most sought-after skills in today's marketplace.
---
Don't forget you can get 35% off with your Devtalk discount! Just use the coupon code "devtalk.com" at checkout