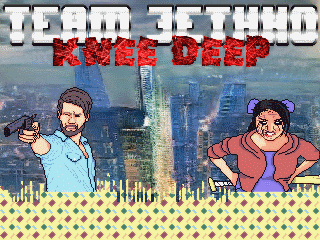 Team JethKo - Knee Deep is a detective adventure with role-playing elements & turn-based combat.
What started as a small project turned into a huge thing that took almost a year of work. [: In this game I put ideas into action that have accompanied me since my teenage years & have now become reality.
Graphics (apart from facesets & backgrounds), music & story are made by me again.
In this concoction I celebrate the cartoons & the music of the 90s & Americana. I also wanted to promote the Artbreeder website with the backgrounds & facesets. [;
The focus of this thing is on humor & very far-fetched puzzles. [:
I hope you enjoy the game.
Inspiration:
Sam & Max, The Tick, Duckman, Hotline Miami 2.
Grunge, Funk Metal, Nu Metal, Rave, Hip Hop, Jungle.

Jethro is fed up. He doesn't want to interview more D-celebrities for this smear sheet, for which he is hired as a writer.
He's after a big story again.
Then he hears of mysterious murders of young women plaguing Chillcottin City.
It's high time he reunited with his old pal Aoko to stir up the underworld of Chillcottins & the tech company that runs the place.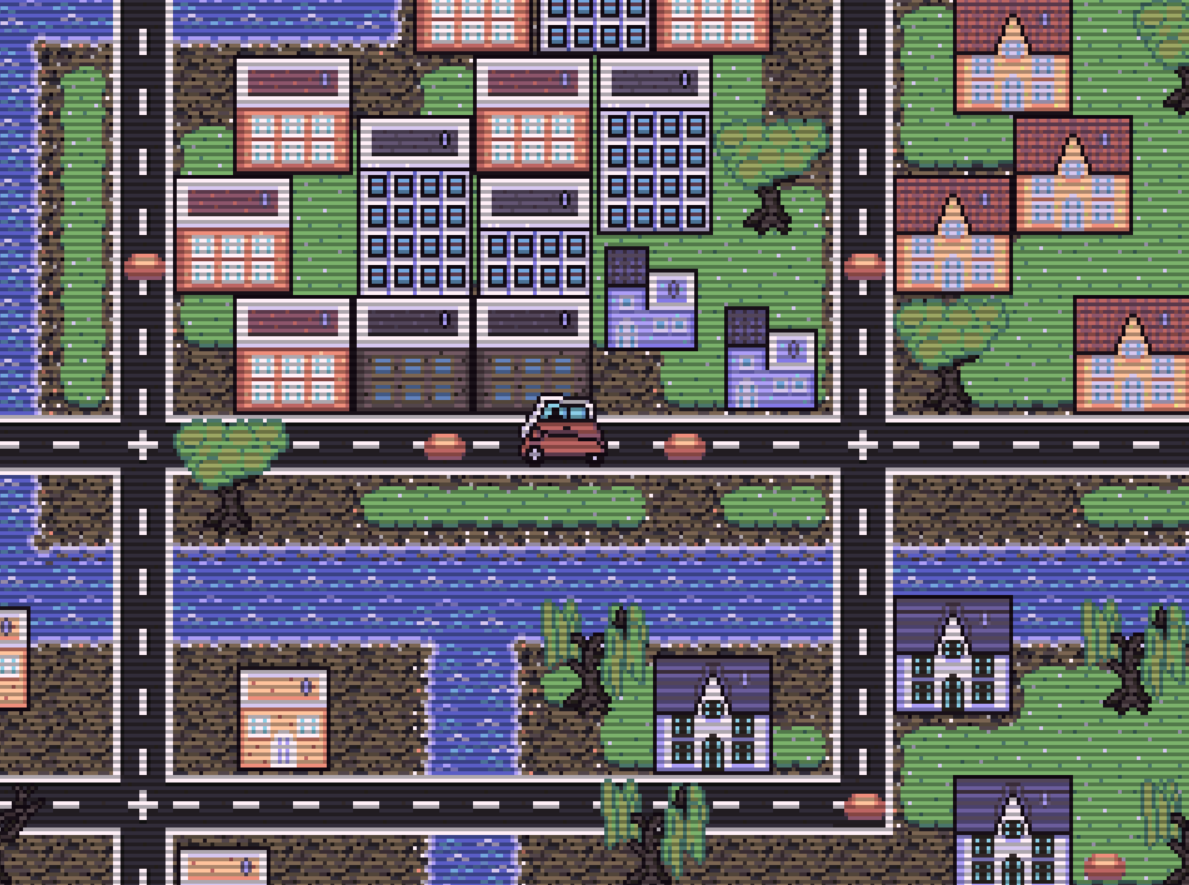 Chillcottin City is located where New England & the majestic Sequoia forests meet the Rocky Mountains, the Great Plains & the Bayous.
The city is ruled almost dictatorially by a tech mogul, Robert E. Ternel, who even has ambitions to be crowned the new mayor.
Robert E. Ternel's corporation dominates the entire urban economy with its cybernetic & genetic engineering products. The nebulous religious fanatic Mr. Person Man is also said to be in cahoots with him.
Characters: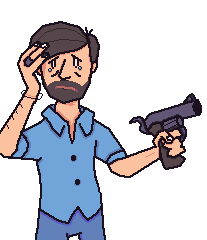 Jethro Adimari, 33, is a passionate journalist & a failure. His wife Michelle loves him, although he is self-pitying and generally not the brightest. His wife doesn't like the fact that he spends so much time with Aoko when he's feeling adventurous again.
He adores his red Isetta "Richthofen".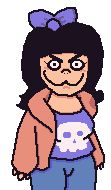 Aoko Kitamoto, 27, is an unemployed justice fighter waiting to use violence against the good-for-nothing again. She loves video games, pop culture, being out of work & violence.
And many more quirky Chillcottin originals!
The villains:
No Clip Norman, Grimace, Moon Logic, Weird Rado Karadzic, Ant Ass Andy, and others.

* Approximately 4 hours of hard-hitting puzzle action with challenging battles!!
* Limited save options!!
* Humor!!
* Things to find but also to miss!!
* High score will be shown to you at the end of this thing!!
* Hand drawn stuff!!
* Backgrounds were cobbled together using state-of-the-art AI technology!!
* Totally wacky characters!!
*** A Lovestory??**
Sound track:
Here is the link to the OST:
THE YOUTUBE VIDEO TO THE FULL SOUNDTRACK <<<<<<<<<<<<<
DOWNLOAD:
GET THE GAME 0$ AT ITCH.IO!!! <<<<<<<<<<<<<<<<<<<<<<<<<
The game contains language & themes that some may find inappropriate.
Nothing in this thing is meant to be malicious or hurt anyone.
Have fun puzzling. *:
"When you look into the nostalgia long enough,
the nostalgia will look back at you!"