Data Mesh in Action reveals how this groundbreaking architecture looks for both small startups and large enterprises. You'll see a data mesh in action as you explore both an extended case study and multiple real-world examples. As you go, you'll be expertly guided through discussions around Socio-Technical Architecture and Domain-Driven Design with the goal of building a sleek data-as-a-product system.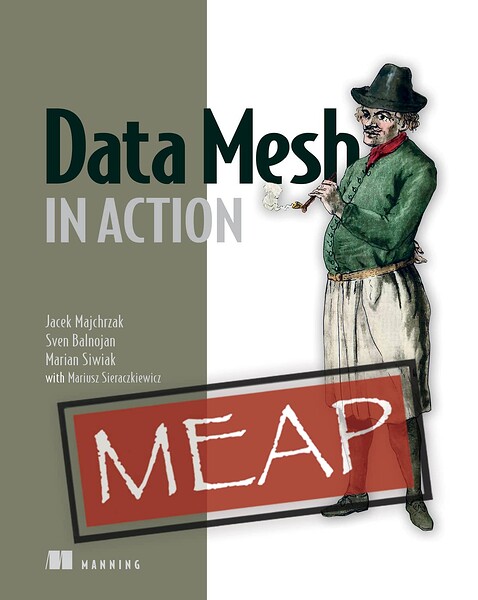 Jacek Majchrzak, Sven Balnojan, and Marian Siwiak
Data Mesh in Action teaches you to establish a data mesh in organizations of any size. The book avoids a dogmatic one-size-fits-all approach and utilizes flexible "sliders" to adjust a data mesh to your company's specific needs. You'll learn processes and facilitative leadership techniques that will help change the way your colleagues think about data.
This all-practical guide rapidly puts data meshes into action. You'll kickstart your own data mesh MVP that can be implemented in just one month, and follow a sample company as they select team and system candidates, and build a full-fledged self-serve data platform. Each new concept is fully illustrated with a working example from the real world.
---
Don't forget you can get 35% off with your Devtalk discount! Just use the coupon code "devtalk.com" at checkout