This friendly, fast-paced guide is perfect for anyone puzzled by the cloud! Learn the fundamentals of Amazon Web Services, and be ready to ace your AWS Certified Cloud Practitioner Exam.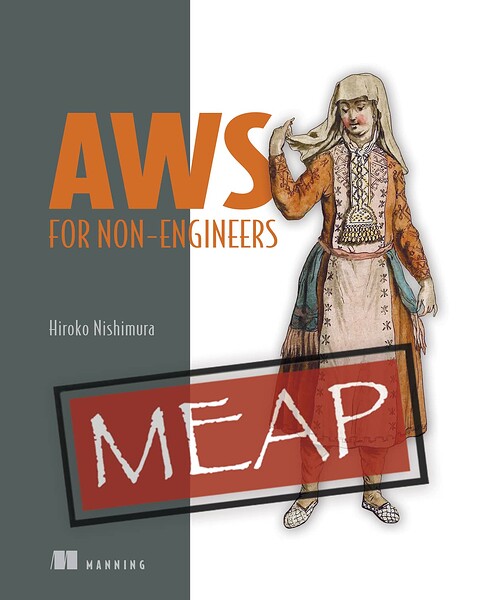 Hiroko Nishimura
AWS for Non-engineers is an absolute beginner's guide to Amazon Web Services, the most popular cloud platform. It provides a comprehensive introduction to cloud computing concepts without any confusing technical jargon.
You'll learn how AWS and cloud computing can bring value to your business, how the cloud is different from "legacy" IT, and about the core AWS services you can use right out of the box. This book is also designed to help you ace the entry-level AWS Certified Cloud Practitioner Exam and add a great cloud credential to your resume!
---
Don't forget you can get 35% off with your Devtalk discount! Just use the coupon code "devtalk.com" at checkout