New A14 chip, first 5nm chip in a mainstream device…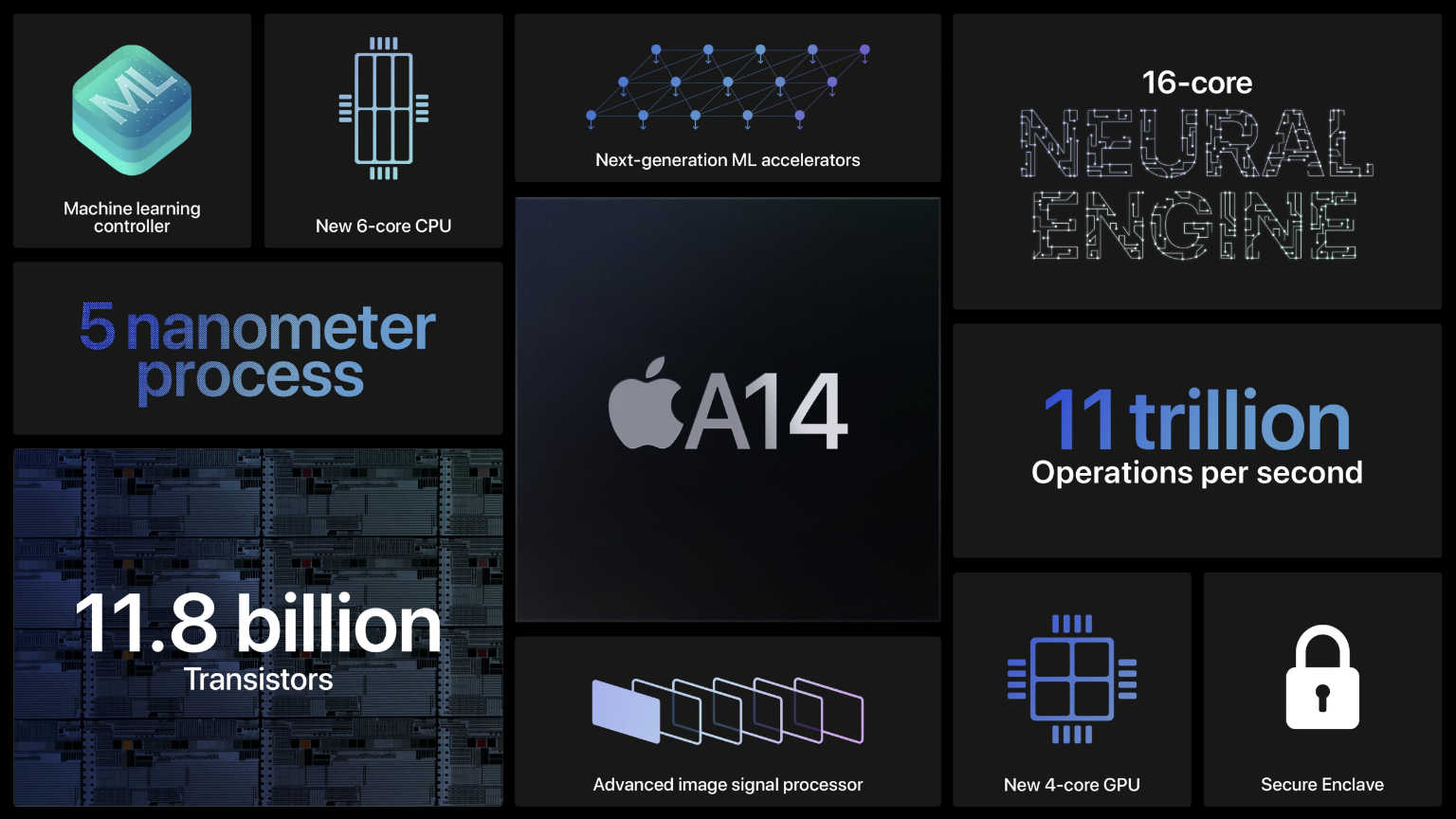 In the space race that is CPU and GPU improvements, this is a groundbreaking step change. Apple says that the A14 makes it the first to use five nanometer process technology, incredibly small-scale but powerful architecture, with 11.8 billion transistors packed into the chip, up 40% on its previous generation seven nanometer chips. This will work out to 11 trillion operations per second.

This makes the iPad Air, as one example, something that it will market not just at younger users because of its competitive price, but gamers and other power users. Photo editing will be faster, and so will any analytical applications, with the chip also featuring a 16-core neural engine, essential for machine learning but also any app that relies on AI processes.
https://techcrunch.com/2020/09/15/apple-unveils-its-super-fast-five-nanometer-a14-chip-shipping-in-the-new-ipad-air-next-month