That's MiTo SA Pulse. Same designer as the Godspeed keycaps on my Planck above.
Does anyone know if there are scissor-keyboards with replaceable keycaps around?
I really love these custom keycap designs, but I strongly prefer scissor-keys over mechanical ones.
I don't think there are Marten.
I use a flat keyboard too (Apple's Magic Keyboard 2) because I remember that when I had a mechanical keyboard my wrists felt the strain because they are just so high. However I love the feel of mechanical keyboards and so am considering modifying my desk to accommodate one - so it's height would more or less become the same as a flat keyboard. I've thought about using wrist rest, but that would then effectively double the space required and I usually have my note book directly beneath my keyboard!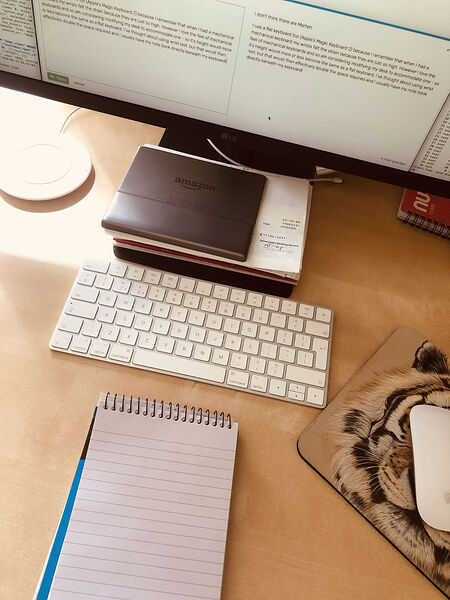 If you find any let me know! I am seriously considering cutting a recess into my desk to slot a keyboard into

If what you like about scissors is the low profile and short travel, there are an increasing number of vendors offering caps for Kailh Choc low-profile switches.
Just a thought, you might also want to consider getting a slim mechanical keyboard. For obvious reasons it will never be as slim as your current Apple keyboard but I've made good experiences with the Keychron K1 (I'm using it in the office).
Not really, as earlier I was using XD75 with Outemu Purple Ice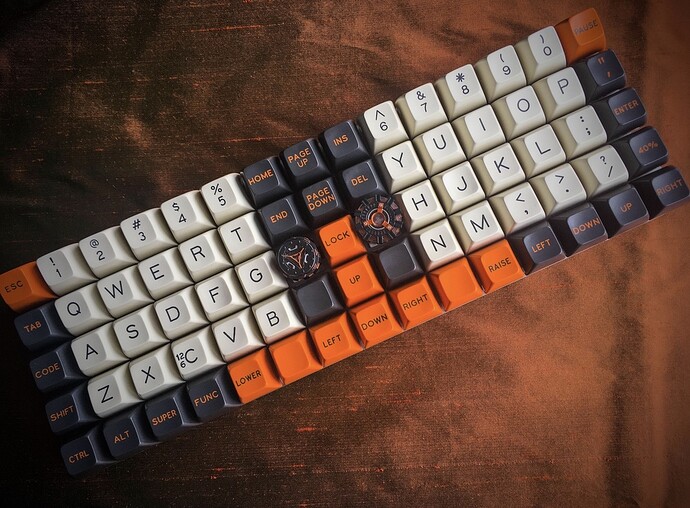 But seriously, getting used to ortho is day or two, getting used to 40% is a little bit harder.
Fair enough.
What about wrist rests?
@hauleth
What are those things in the middle?
I am learning about so many new possibilities

I am seriously considering ordering a low-profile mechanical keyboard now.


Good-bye money…

This is an example of the height with Chocs + flat caps.
That looks pretty neat, thanks Sascha! Perhaps you could post a review at some point? I reckon we should add a review icon here too

Love the styling of that - especially the colour! (I am not fussed on dark colours on my desk - even my speakers are white/grey)
…but where is the enter key!?

That's the beauty of QMK, the Enter key is wherever you want it to be.

I opted to put both Enter and Space on right middle thumb.
I think we need a beginners guide to mechanical keyboards

Perhaps you and a few others could get together and write one?


Handmade from the old shelf I have found in the basement. I have cut it to the requested size, sanded to have little slope, and then preserve it with hot oil.
It is called artisans, which are handmade keycaps. No, these aren't rotor encoders, rotor encoder can be seen on my Planck in the bottom left corner.
I can try to write post about it.
That would be awesome - thank you

I started using a Kinesis Advantage ~18 years ago due to symptoms of RSI. So far, so good!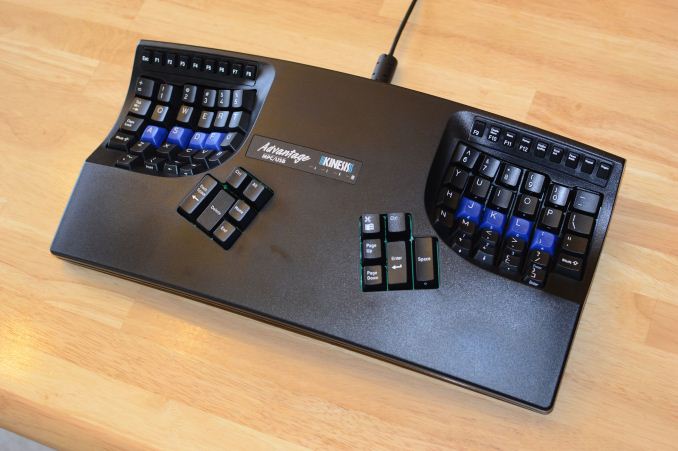 Also, geekhack.org is worth checking out for even more discussion on custom / modded keyboards.
Are there backlit Kinesis keyboards?
Kinesis makes different styles of keyboards.
So, the answer is yes:
My model, the Advantage, is not backlit out of the box.
However, the Advantage is popular with modders, and people have added back lighting, and so much more.
EDIT: I found some videos of backlighting in action:
/EDIT
I found this list on Github containing links to all kinds of modding projects:
For example, someone added a trackball and ten arcade buttons to their rig:
I use a WASD 104-key mechanical V2 with Cherry MX Brown switches, and a Glorious wrist rest. I love the DIP switches underneath that let you "switch" things up.