Currently waiting for a quote on the Steelcase Gesture with headrest and all-black: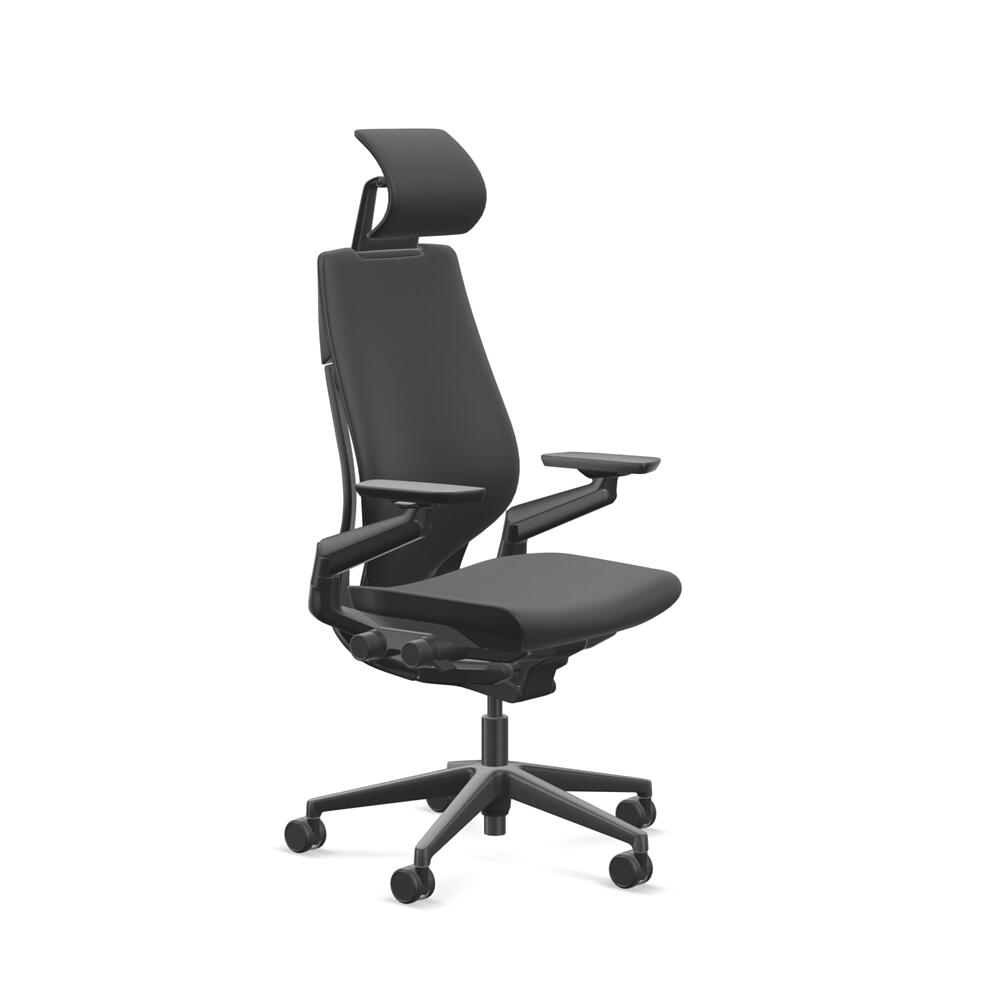 I'm also very likely to buy 2-3 standing desks from the same company.
Did you bought it?
If yes, can you share the experience until now?
Thanks

I suffer from back pain, and I have been to buy a new chair for sometime now, but now that my current chair is giving up the the cylinder pressure I need to finally buy my first top quality chair, and in my search I found this interesting chair:
The video for it:
But the nice thing about it is they consider it to be one of the best for back pain:
Aeron Miller score only 6th place for back pain, and I had considered to had it to my shortlist
We can see a comparison between the Ergohuman and Aeron Miller in this video:
And this medical review seems to confirm its indeed good for ergonomics and back pressure distribution, but the credibility of the video info isn't possible to confirm:
Unboxing and assembling it:
But some of the comments say that is giving them back problems

Anyone here has one, had one, or know someone that has one? Can you share some bads and goods about it?
Have you tried a kneeling stool Paulo? I'd try one and see how you get on

I though about it because of all your excitement with them, but I was never able to convince myself that they will be a good fit, but you are free to try to convince me

And this video seems to not convince me to buy one for sitting for long hours:
And this seems to be the mother of all kneeling chairs

This ones seem better, because they allow for adjustments:
You'll find you sit like this almost automatically in a kneeling stool:
I would alternate with standing, walking or cycling

Their 7 biggest problems and solutions for them:
That seems like someone is writing an article for the sake of it

almost none of those are an issue imo. If you want it to be mobile, you'll get one with castors, if you want one that allows rocking you might prefer a rocking variant.
I would say start with the one similar to mine, they are much cheaper than those fancy chairs and I would argue a million times better for you

First one in this post:

I think you might fall forwards if you tried to kneel on that

That looks insane

and while some of these chairs look very comfortable, I don't think they're ideal from a health standpoint because of the sitting position (vs kneeling or standing).
The chair is meant to solve the issue of seating for long hours.
In my opinion kneeling and standing shouldn't be the only positions you stay during the day. Maybe alternating between the three positions would be the ideal

I can honestly say I don't miss 'sitting' at all - perhaps because I can adjust to various kneeling positions such as by placing your feet on the ground raising your knees (so more like sitting).
I agree that alternating is best - being stationary in any one position is not ideal at all.
Yep, I did.
I was actually tempted to say it doesn't do anything… but then you know what happened? I stopped and thought for a minute and I was like "WAIT A MINUTE! I no longer feel back pains!"
Yep, the chair works very well. Expensive but absolutely worth it.
That's good to hear Dimi!

Don't forget to post pics of your new desk/office set-up… I'm dying to see!